Online roulette guide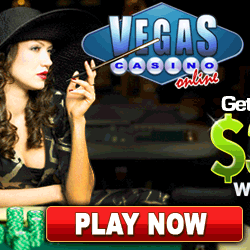 Live Roulette is one of the most popular casino games and the same is probably true online as well. Learning to play roulette is definitely not one of the harder things you'll have to tackle in life. The rules are relatively simple, and even though there are a bunch of complicated betting options, you don't really need to know all of them in order to play.
There are a few things you should know about online roulette before you get going. While you can do certain things to maximize your odds, these odds will always be in the house's favor. Online roulette selection is the first step in your odds optimization. Assuming that you've already picked out an online casino and that you know exactly why you picked it, let's get down to the actual roulette games it features.
Most online casinos are about fulfilling the needs of a hugely diverse player base. To that end, pretty much every online casino will have European as well as American roulette games. The difference between the two is that European roulette only features a green zero slot, while American roulette has two green slots, a zero and a double zero.
In order to understand why you should always pick European over American when it comes to roulette, we need to run a little bit of an odds analysis. Suppose there were no green slots on the roulette wheel, just the red and black ones. In that case, neither the house nor the player would possess any sort of an advantage going into a spin.
If you posted a bet on one of the numbers, you'd earn $36 for every $1 you bet. While it's true that most of the time you'd end up losing your wager, you'd only need one win to compensate for all previous 35 losses. In the long-run, you'd end up exactly with the same amount of money you'd start with.
This calculus is even easier to comprehend on an outside, red/black or odds/even bet. Here, the odds would be exactly 50-50 so in the long-run you'd win exactly as many bets as you'd lose. Because you'd always earn even money on your bets, you'd end up exactly where you started. The house however isn't about to play hopscotch.
It needs to generate profit and in order for it to squeeze money out of the roulette wheel in the long run, it needs to modify the mathematics at work. That's the reason behind the green '0' slot. This slot gives the house the upper hand. In the case of an outside bet, the house has one more winning slot than the player, and thus the odds are no longer 50-50.
Because American roulettes have two such green slots instead of one, it's quite obvious that their house edge is even better than that of the European wheel. Bankroll management is another way to maximize your odds.
Play Online Roulette at the Following Online Casinos:
Vegas Casino Online | Sloto Cash | Diamond Reels Casino