Learn How to Play Online Poker
If you've never played poker in an online casino before, perhaps you're worried that you will end up losing a lot of money because you don't know your way around. It's true that many people are regulars at a certain site and like to play with their friends, but don't worry that they will all gang up on you. Nobody apart from you can see your two hole cards, so it's not possible for anybody to cheat and tell each other what you have. As far as the regulars are concerned, they can't afford to treat a newcomer with disregard. They have absolutely no way of knowing whether you are genuinely a first-time player, or whether that's just the impression you are trying to give to lull them into a false sense of confidence.
Even if you were to ask silly questions in the chat window, like "how much money do I have to put in?" it would be foolish for your rivals at the table to take you lightly. That means that you're pretty much guaranteed that everyone will be polite and respectful to each other. So you don't need to be concerned that there are a group of card sharps ready to take the shirt from your back on the first hand.
If you don't know how something works, it's fine to ask. At one time or another, everybody has been a newcomer. If you're worried that you're getting in over your head, and don't know enough about the odds or the hand rankings to be confident of playing for high stakes, there are several options.
All sites will have free tables, where you won't be risking any of your money. That's a great place to learn as you play. If you're ready to play but still cautious, you can join a low-stakes table. And even if you are in a high-stakes game, you can "stand up" at any time or sit out a few hands.
Looking for some Class one Poker entertainment? Then you need to visit one of these reputable online casino below!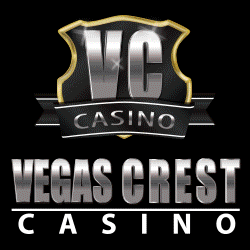 Leverage
The concept of leverage has been about in the business world for generations. When applying it to poker we are talking about investing the least amount of money possible in order to make your opponent risk the most amount of money possible.
Lets imagine that are playing $1/2 and we have raised with pocket deuces and we make it $6 to play. Our opponent has three-bet to $18 from superior position. We have been playing with this player for a long time and he has been three-betting us with a polarised range. We both have 100bb stacks and we decide that we can profitably raise as a four-bet in this spot. At what point in our four-bet sizing do we reach a leverage point? If our opponent holds a hand worse than pocket deuces, does it matter if we bet $39 or $56? If our opponent holds a monster does it matter if we bet $39 or $56? As you can tell in this example it makes more sense to bet the lower amount. The leverage point is the lowest point you can go that will return a fold in your favour. If you get shoved on you can just fold and save yourself a ton of money. You might be asking yourself, "If I four-bet really low will I be giving my opponents the correct odds to call?"
Good question!